This one is for yesterday. I've actually been working in the mean while, so I forgot about the post.
I've been to Bratislava twice in the past few months. I'll upload some images made on the second trip another day, I barely saw the city anyway. This is all taken from my first visit.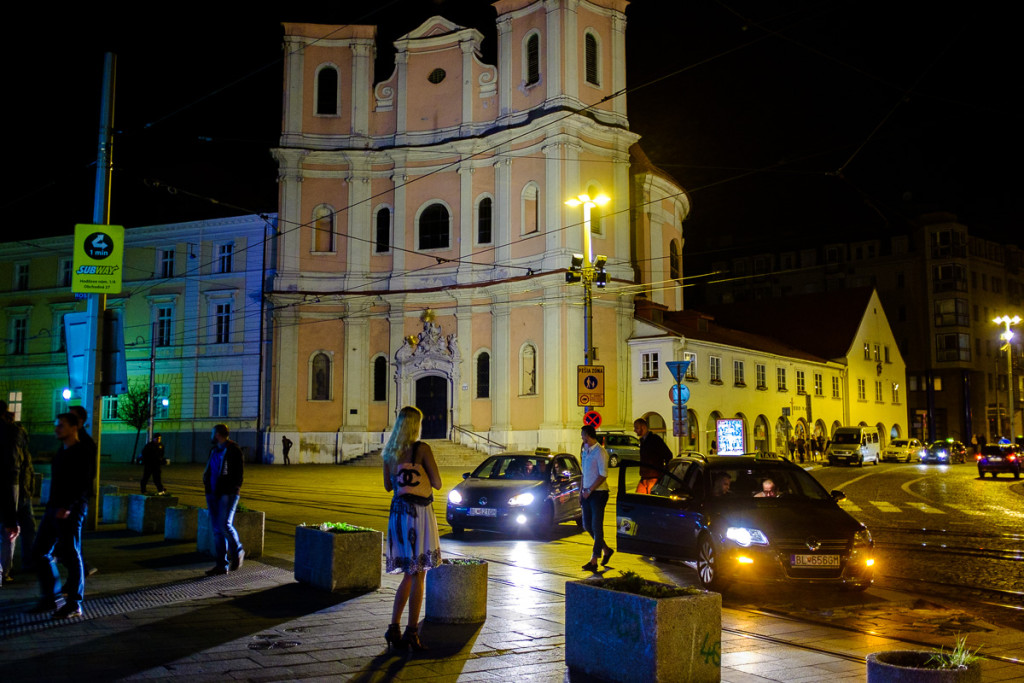 One easily-found attraction is the UFO. I forgot what it's really called, but it's built like a disc and 'flies' above a big road leading into the city. You can go up, enjoy the sights and if you like, have a basic drink or snack. They might offer more actual dining too, I didn't do that.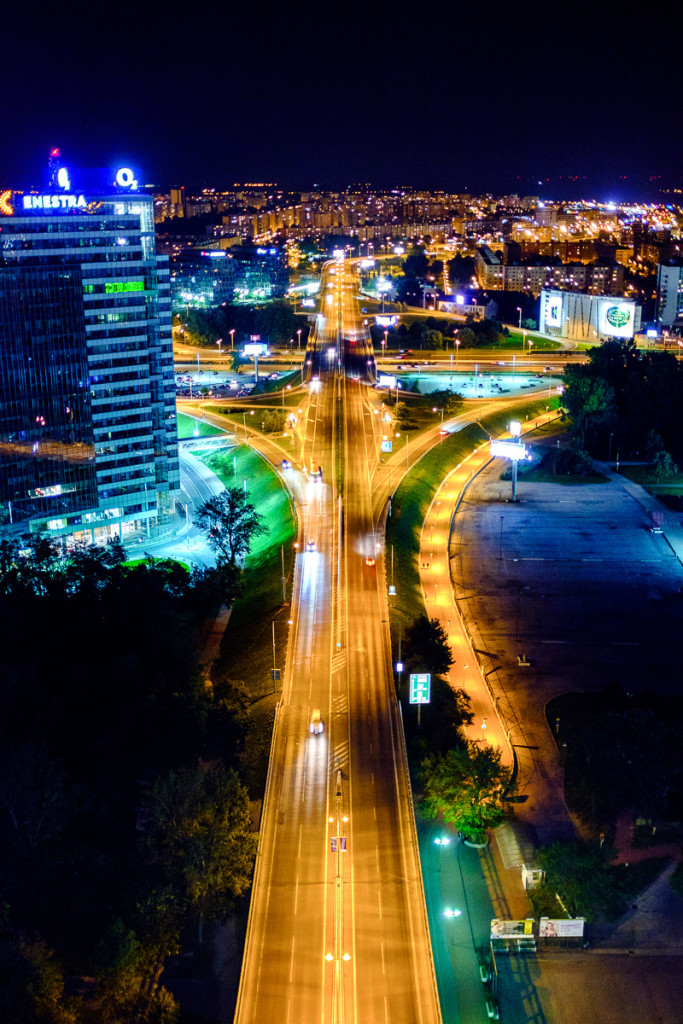 I didn't check for events but noticed a poster while walking. A bunch of fine cover bands got together in Randal club and made a hell of a party. I was pleasantly surprised by each and every band, almost the real deal.
Too bad I didn't bring my ear plugs.. and that the bar doesn't offer any.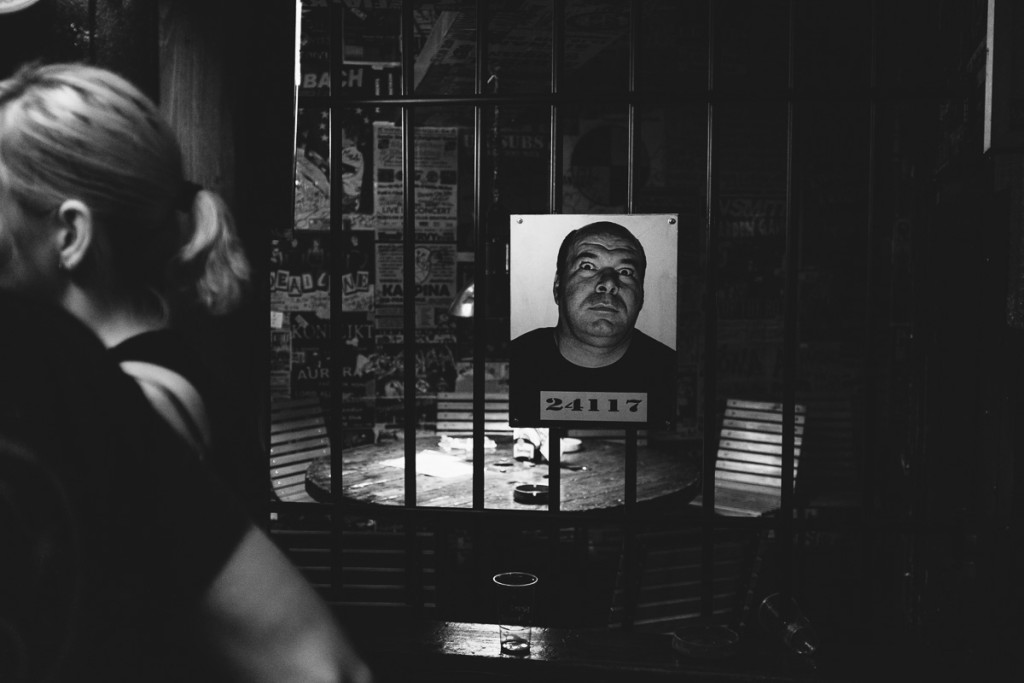 I didn't know all of the bands, supposedly the later ones were Czech only. Around 2:15 my body was nodding my mind and telling it to go to sleep already. So I did.. or I planned to anyway. After crossing the street, my eye noticed a guitar. 2 punkers and a girlfriend walking and singing. They were going my way, I followed.
We quickly got talking and they invited me over for some drinks. Ugh.. Why not?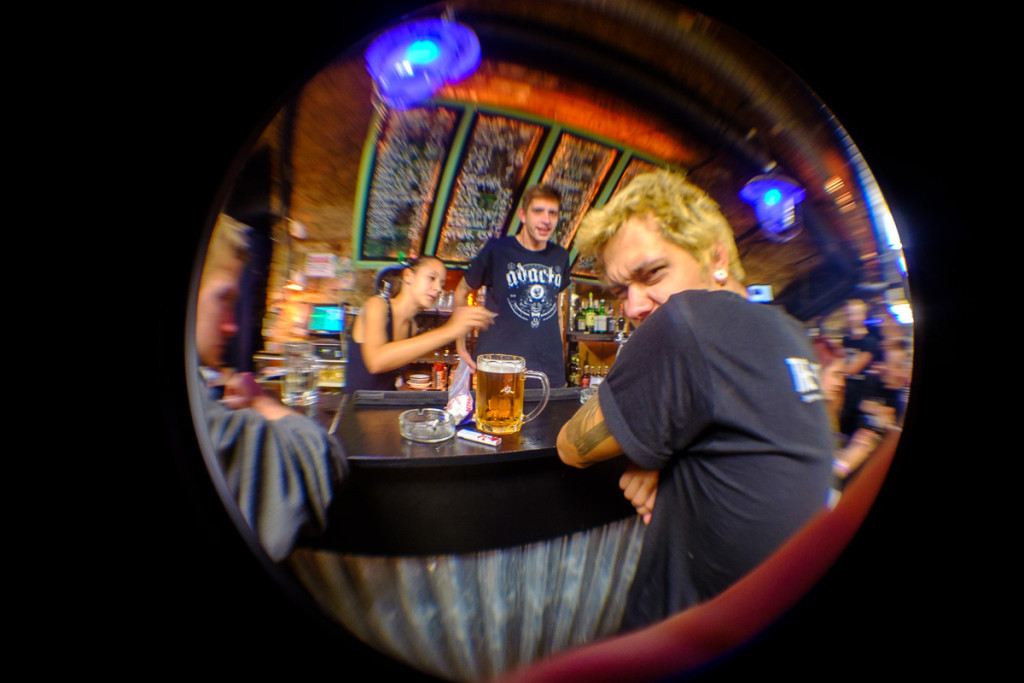 Nice bar, nice people. My eyes grew weary again. The girl went in the same direction. We ate… something. Lots of mayo, I'd say.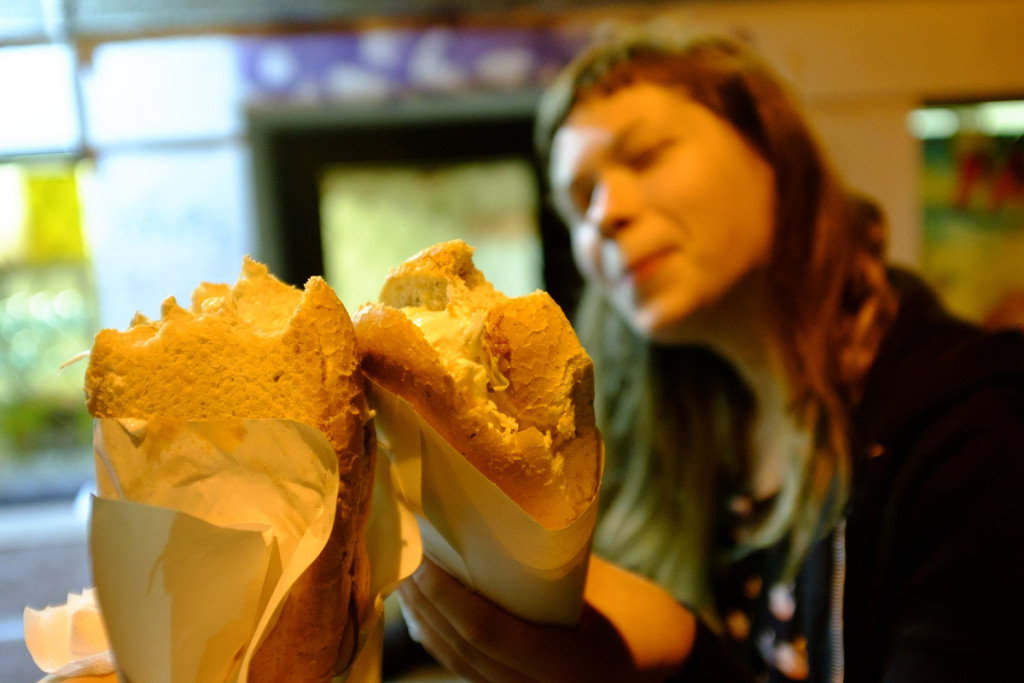 New day.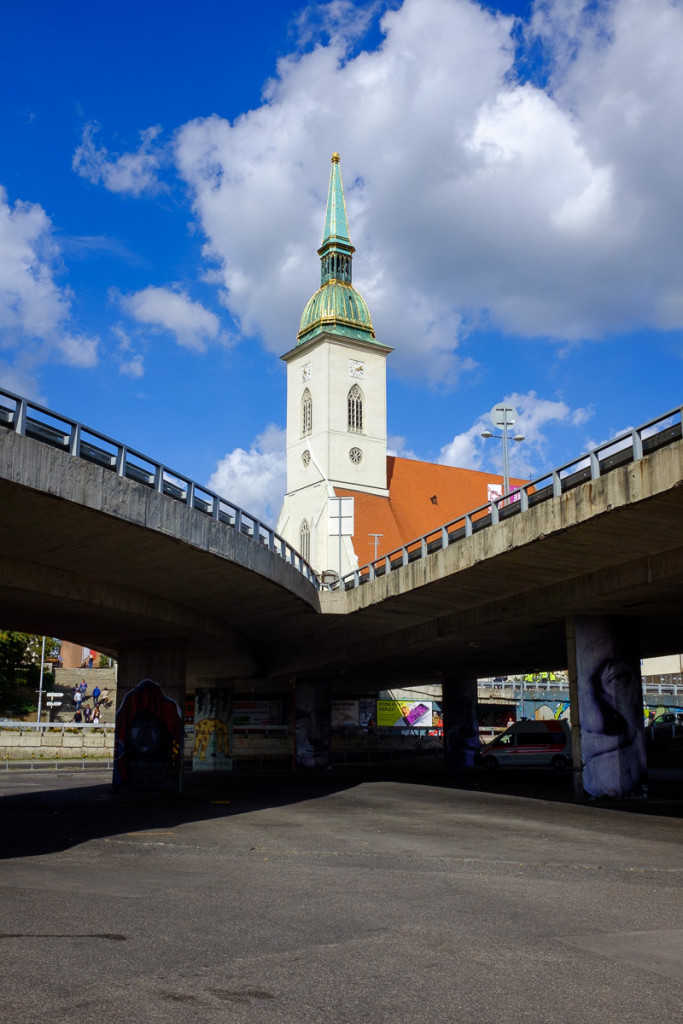 There's this thing called Devín castle. Ruins of an old habitation which eventually grew into a castle. It was (as the information signs said) built on a strategically interesting location. High and dry, next to where two rivers meet.As said, it's mostly ruins.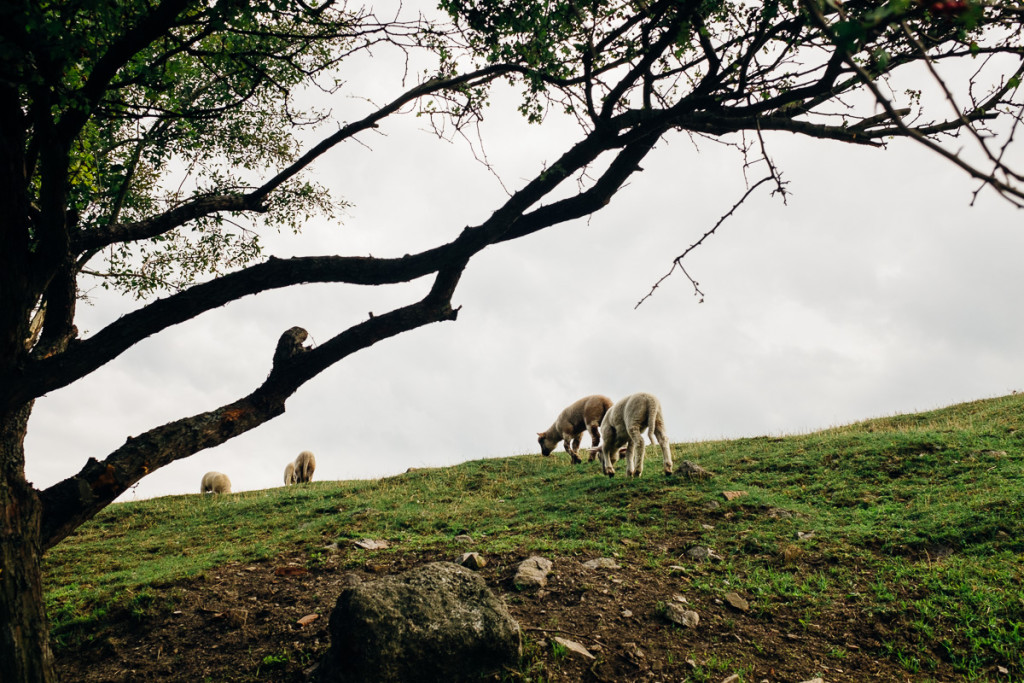 Back on the bus, enjoy the sun setting on my last evening.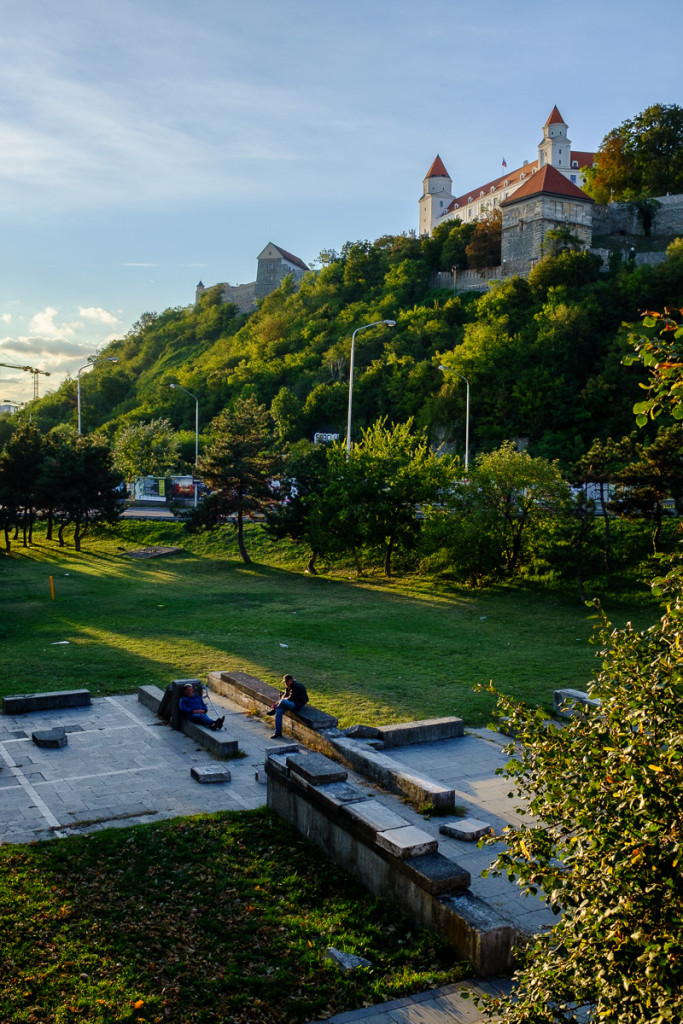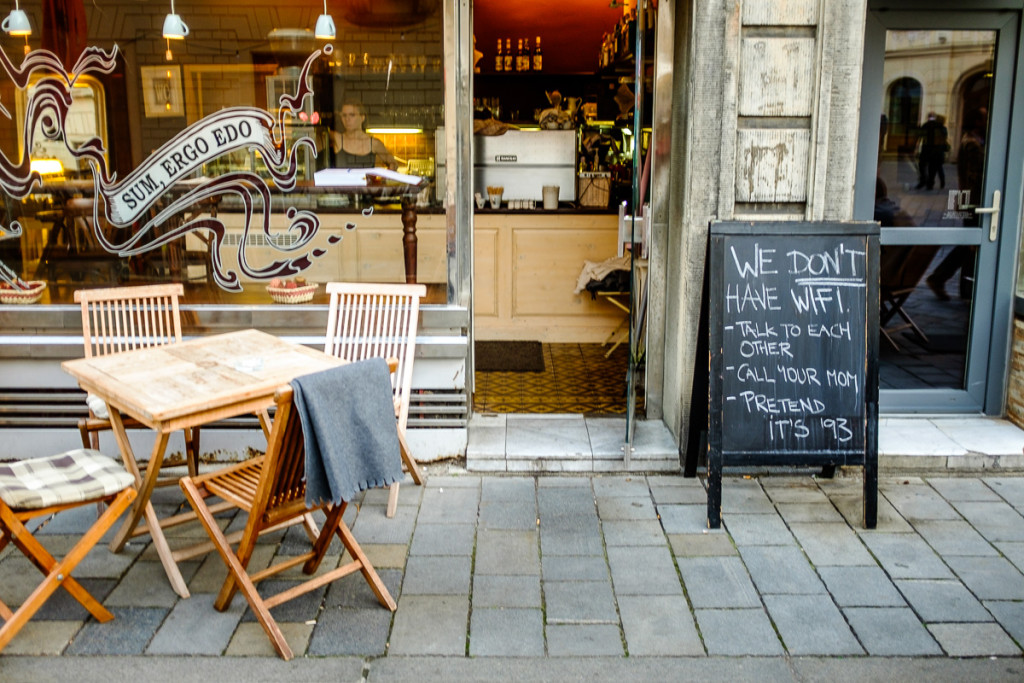 While I've barely scratched the surface of what Bratislava offers in my limited time there, it piqued my interest. Definitely good as part of a longer trip through the region…