Continuing from part 1 . Even more photos than last time. Lots of scrolling 🙂
A large part of this post seems to consist of a pizza. It was a big one though. Simply walking around with this thing and have people stare at alone it was worth buying this giant.
If you don't like pizza, just skip the next few photos.
We finished it with shared effort.
15/10 for size. 6/10 for taste. Would eat again.
Finland has a thing for karaoke, admit it or not. It's a fact.
The festival reflects this. Every year they have at least one movie with a lot of music. This year (exceptionally) they also had one in English: Purple Rain starring Prince.
Admittedly, I wasn't even aware this was a movie. I barely even knew the songs. I loved it though and I've come to appreciate Prince as an artist more!
Another beautiful sunset/sunrise greeted us when the movie was over.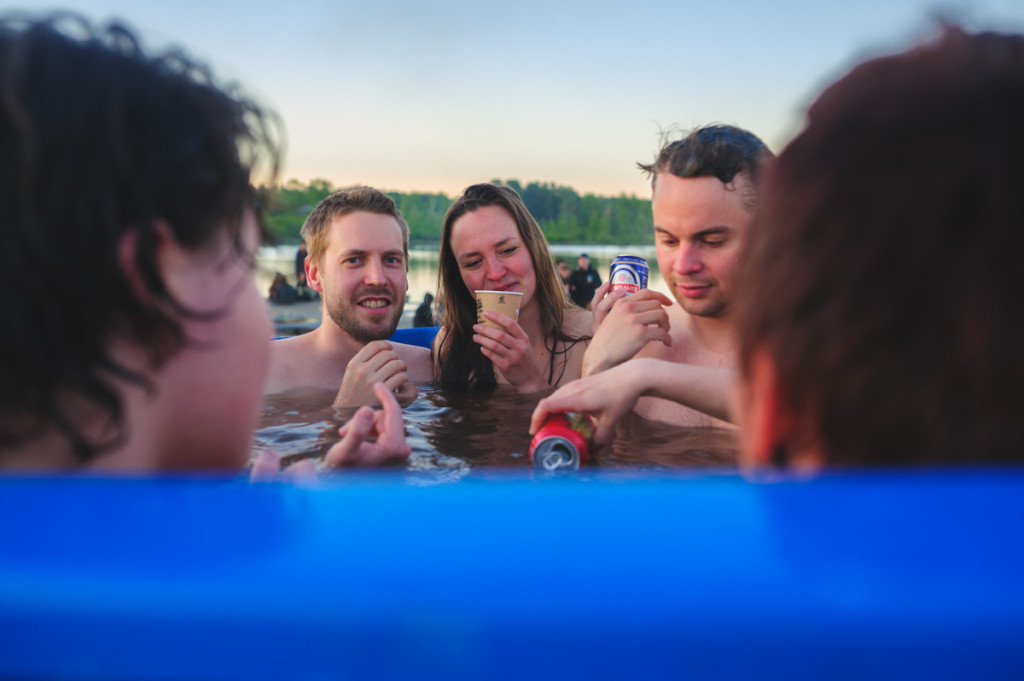 Sometime after Purple rain I watched two more movies. RIPA RUOSTUU/RIPA HITS THE SKIDS apparently is a Finnish cult movie. Worth watching, I was surprised and quite liked it. Quite a few Finnish culture references in there 😀
I was pretty dead but Lauri convinced me to go check out "The Taking of the Tiger Mountain (3D)". This movie was over the top, 3D made it even weirder. Have to admit I had a few unplanned short naps throughout the movie (it ended at 6AM!?)
After the best part of a week day and night were pretty much the same.
The last day arrived too early and hit me in the face. I guess I tried to make the best out of it even though people were going home already. Driving home to Southern Finland (or internationally) can easily take you a day depending on the mode of transport.
The camping was pretty empty when I woke up. Sodankylä was dying. Those of us who remained kept watching and enjoyed the sun.
Final morning. Festival over. I got access to wherever the volunteers could go.
Every story has an end. Here's where MSFF 2015 ended for me. Rainy and feeling a bit miserable, having to go on alone again.
It may be over, but it won't leave my heart. See you again sometime, maybe?
xxx
PS: here's the schedule of MSFF 2015, for those interested